Renew your energy to reclaim your power
Whether you are in need of inspiring spiritual gifts for wellbeing enthusiasts or are putting together your own crystal healing toolkit, our RENEW - Energy Cleanse Ritual Kit is a spiritual wellness essential.
Cleanse and purify the energy in your home with this beautiful handmade energy purification cleansing ritual kit. Our RENEW - Energy Cleanse Ritual Kit includes:
- 1 x AA grade Palo Santo Stick, sustainably sourced in Peru (approx. 10 cm long)
- 1 x Premium Mini Californian White Sage Bundle, sustainably sourced in California (approx. 8cm)
- White Selenite Crystal Stick (approx. 10 cm long)
- Cotton Bag
- Energy Cleanse Ritual guidance card
PALO SANTO, is a tree found in South America, known as "Holy Wood". It has a delicate sweet, fresh and woodsy aroma with hints of mint and citrus.
Smudging is a ceremony tied to many indigenous cultures for purifying or cleansing the soul of negative thoughts of a person or place.
Use Palo Santo smoke it to aid with meditation, yoga or simply for a lovely scent in any room.
Peruvians harvest the fallen branches and twigs, never cutting the tree.
Benefits of Palo Santo:
. Spiritual purifying and energy cleansing
. Removal of negativity
. Relax your mind, body & soul
SELENITE is a powerful cleansing stone that is ideally placed at the entry and exit to your home or bedroom to encourage positive energy into your life. 
Selenite is a must have crystal for your collection, useful not only for cleansing you and your home but also other crystals. 
Benefits of Selenite:
. Spiritual purifying and energy cleansing
. Emits uplifting energy
. Cleanse negativity from crystals, your environment & body
CALIFORNIAN WHITE SAGE is one of the most commonly used herbs for smudging due to its spiritual healing and purifying properties.
People, places and objects can all gather unwanted energy within their energetic fields and therefore benefit from regular smudging.
Benefits of Californian White Sage:
. Spiritual purifying and energy cleansing
. Cleanse negativity from crystals, your environment & body
Regular price
Sale price
$21.00 USD
Unit price
per
Sale
Sold out
Product Details

RENEW - Energy Cleansing Ritual Kit Contains -

1 x Selenite Crystal wand - approx. 100mm
1 x Peruvian Palo Santo Wood Stick - approx. 100mm
1 x Californian Sage Bundle - approx. 8cm
Product Care

Please note Selenite Crystal is very delicate in nature and care should be taken not to mark the surface. It is soluble in water, therefore should be kept away from water or moist conditions like a bathroom.

Palo Santo Wood and Sage Bundles should be lit at one end until alight, then the flame extinguished so that the stick smokes. Please don't leave unattended when lit and use a heat proof dish to catch ash as the stick or bundle burns.
Delivery Info

Items are despatched within 1 - 3 working days.

Royal Mail delivery services:

UK Large Letters - FREE
UK Tracked 48 Parcels - £4.00
UK Tracked 24 Parcels - £5.00
Standard International - Prices start at £12


Free Shipping - available when you spend:


UK - £50+
Europe - £100+
Worldwide - £150+
Australia & New Zealand - £200+


Review our Shipping Policy for full details on rates and shipping times, including International rates
Our Ethics

At Rock + Realm we are fully committed to sustainability, respect for Mother Earth and fairness to people throughout the supply chain.

We use sustainable or reused packaging, support mangrove reforestation and only collaborate with businesses who share our values.
View full details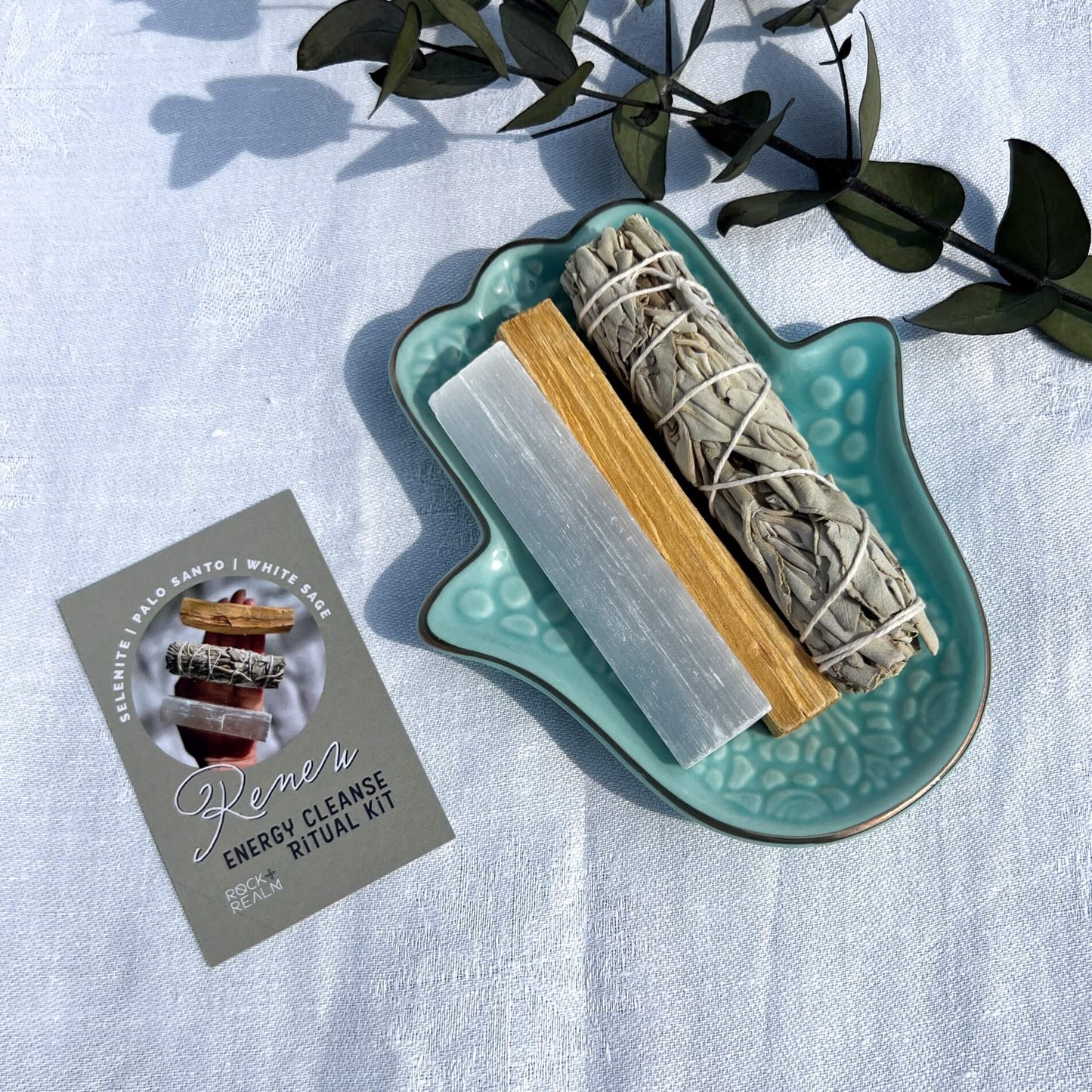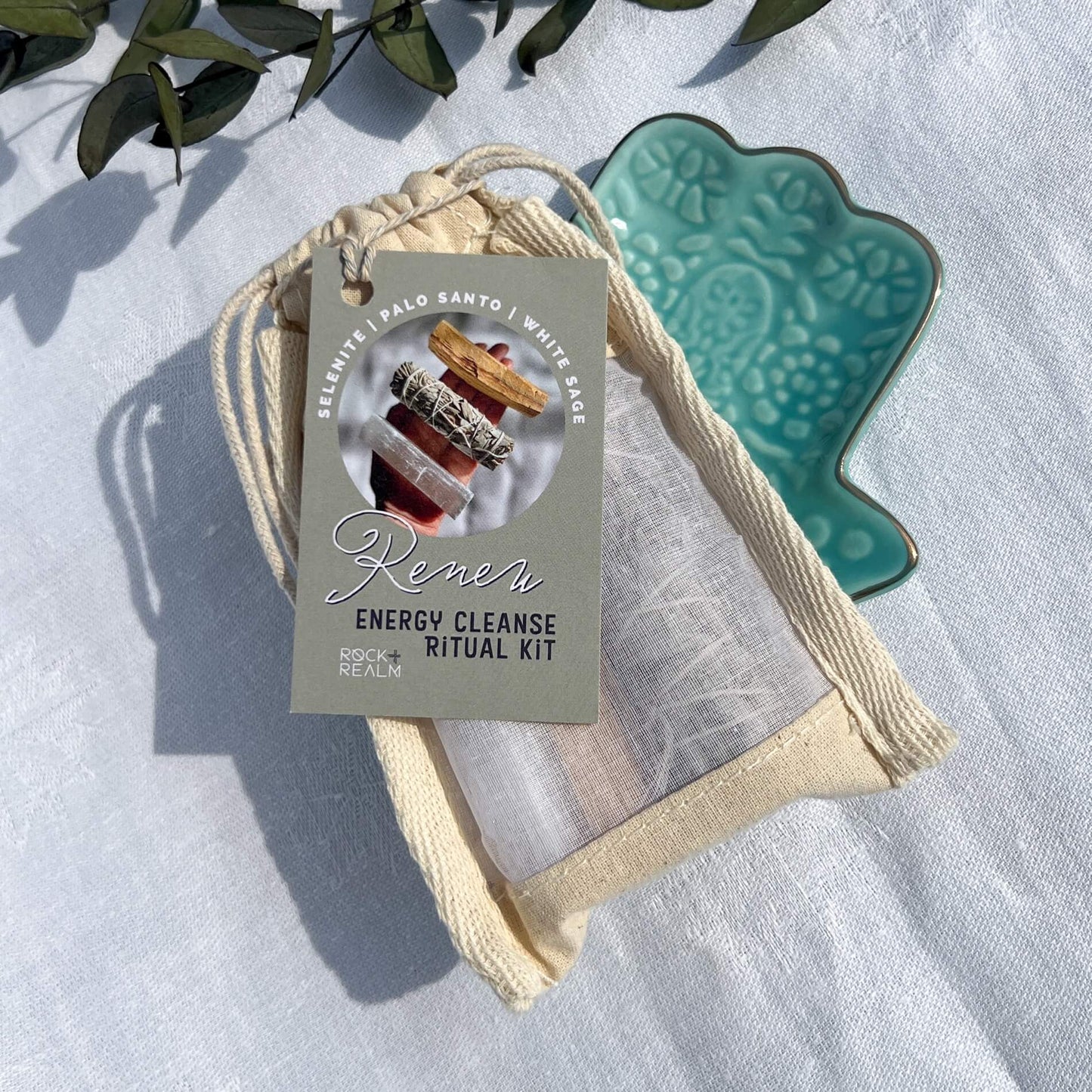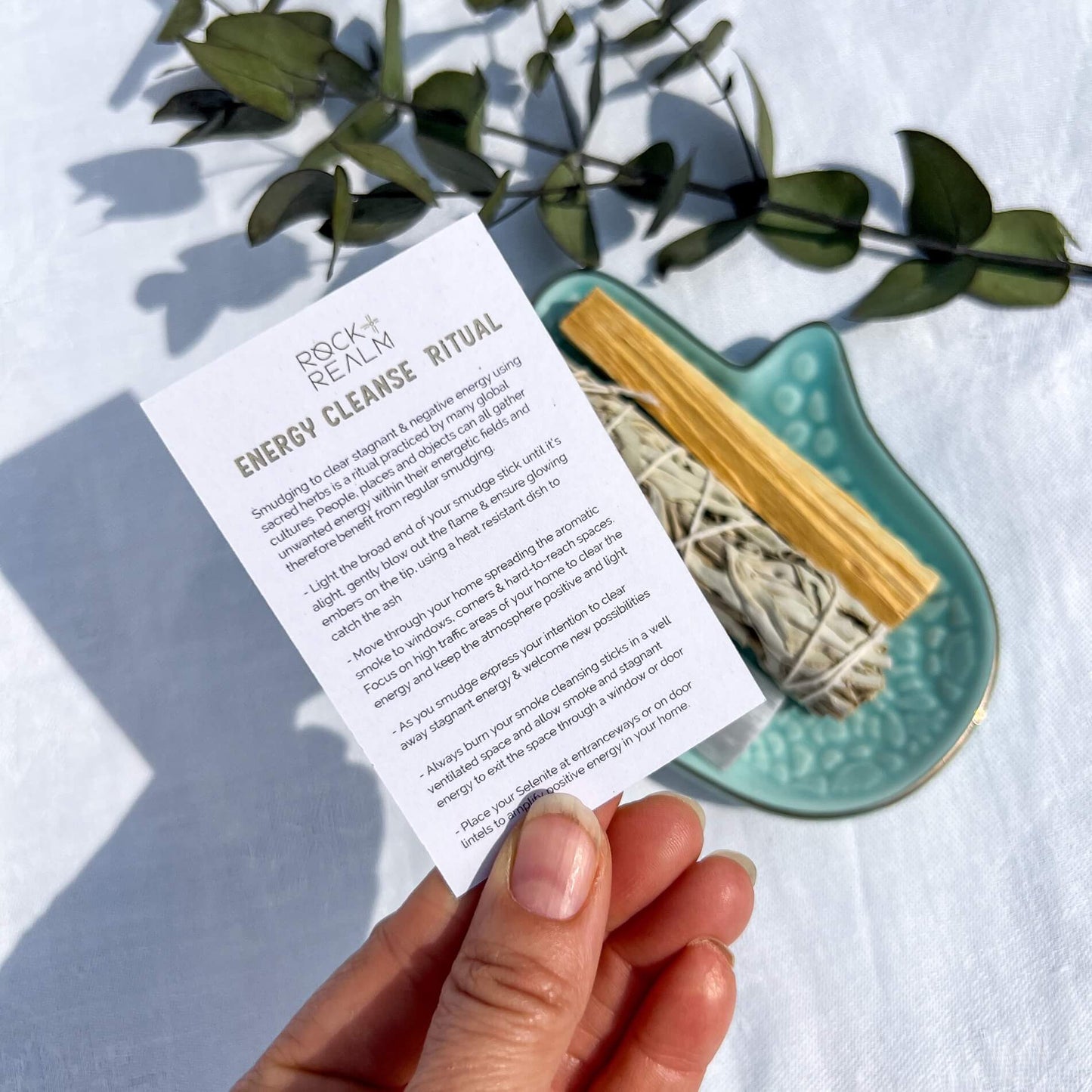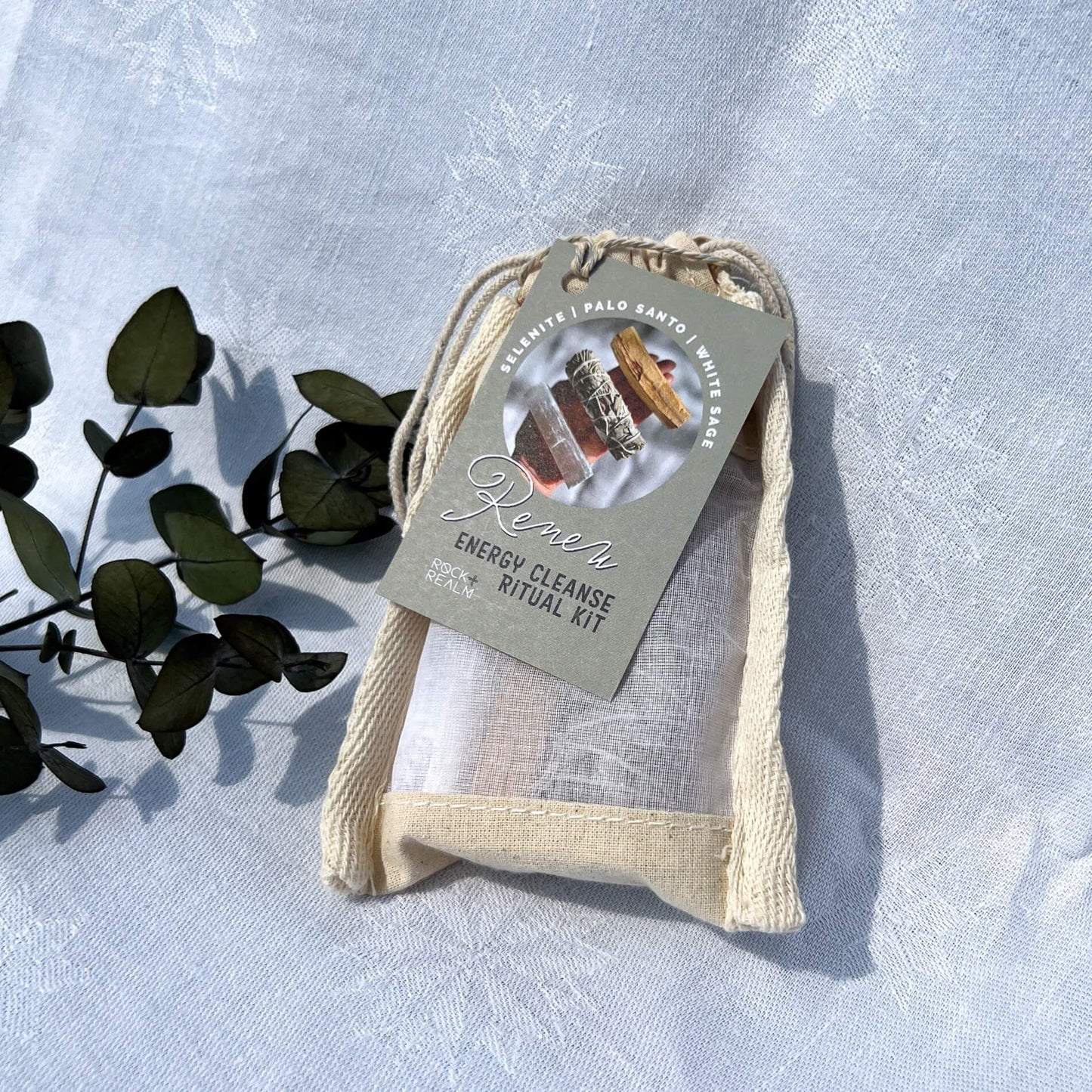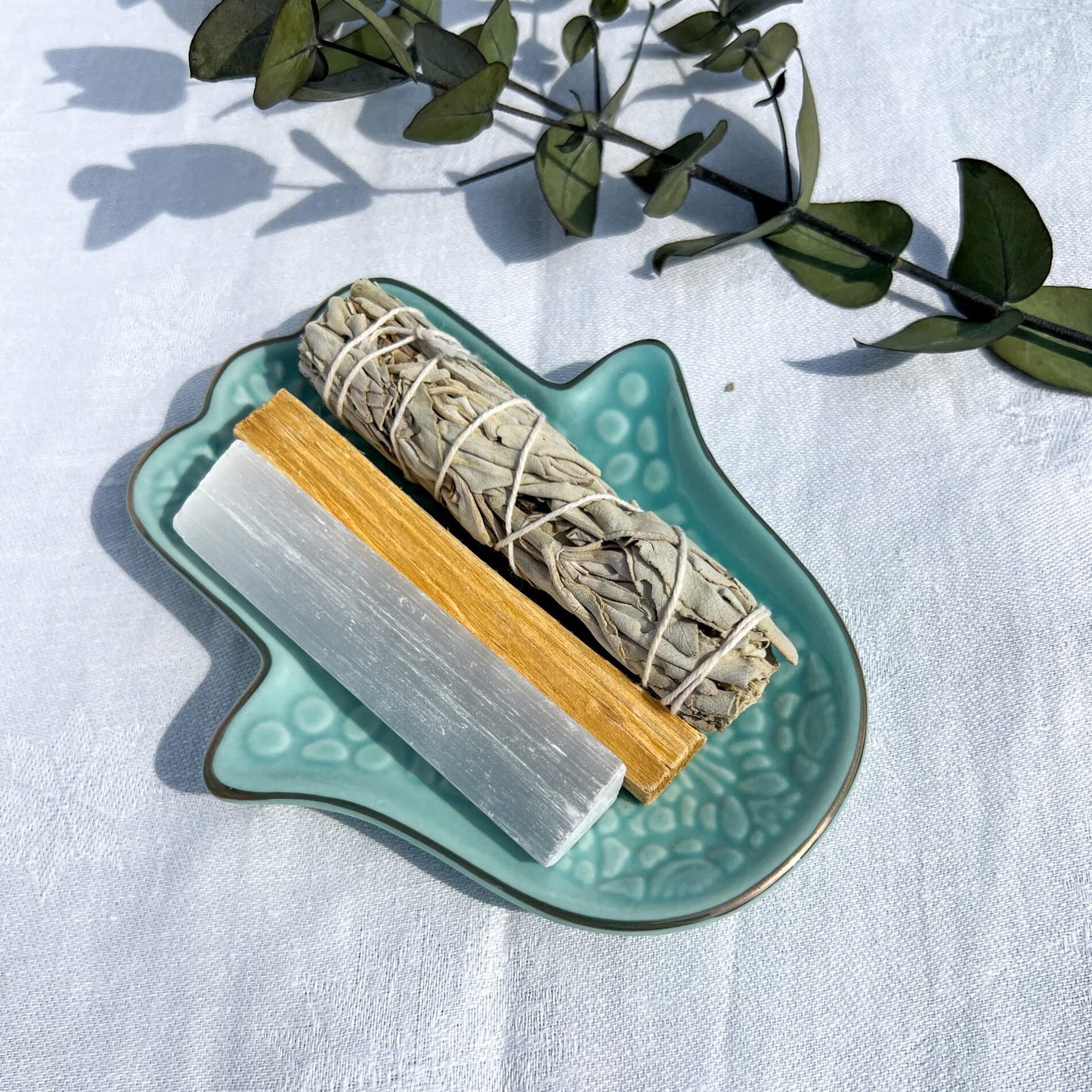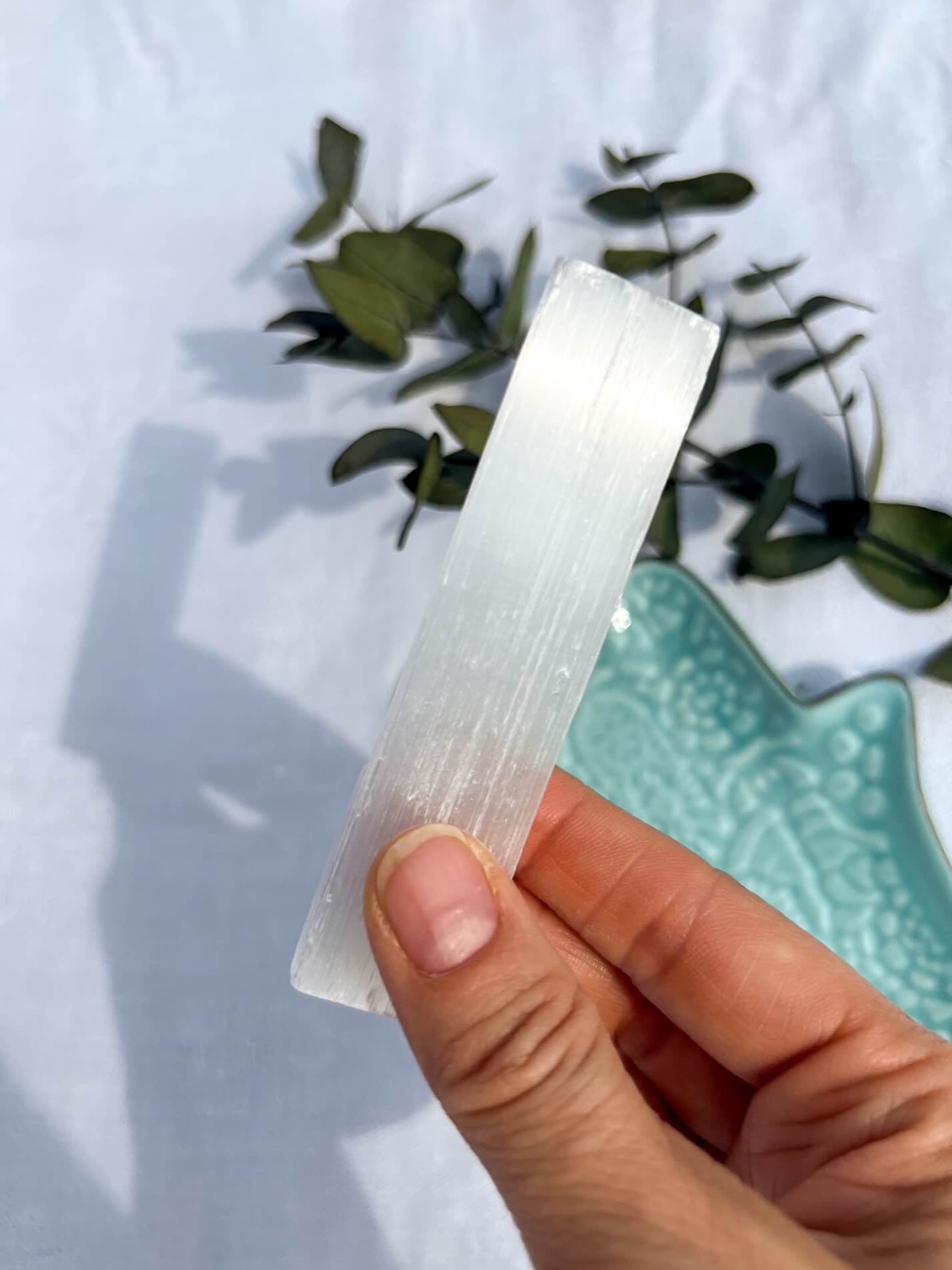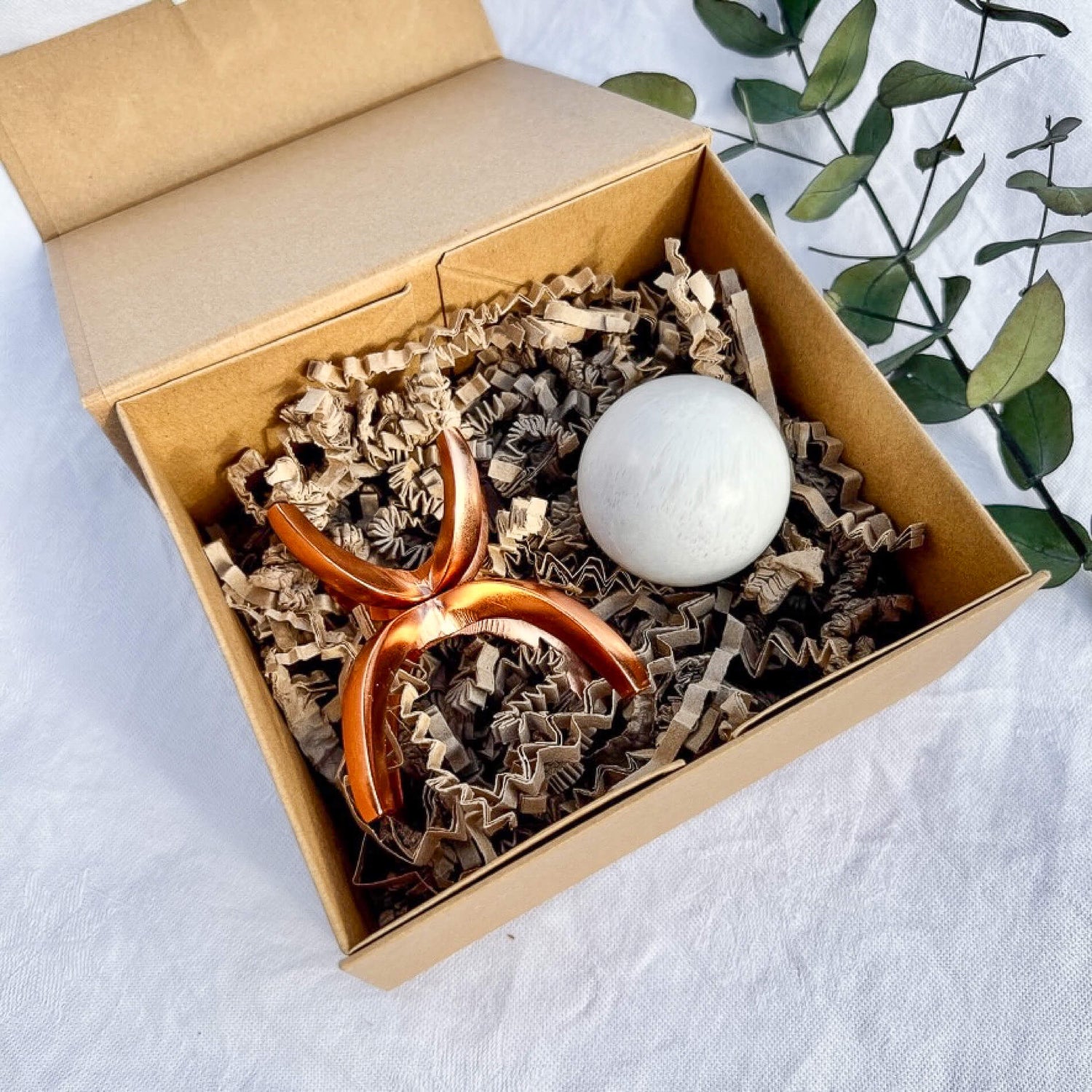 Gift Shopping?
Let us take the stress out of gift giving with our gift services.
We wrap your gifts with the utmost love & care, so whomever receives treasures from Rock + Realm is totally delighted by their gift!
We'll even help you choose the perfect gift or create custom gift boxes.
Learn More