Embrace the strength of love and harmony with our exclusive Crystal Gridding Kit. Ideal for those starting their crystal gridding journey, this collection is carefully designed with a specific intention in mind.
Curious about crystal grids but don't know where to start? This kit has all the crystals and tools for your first grid and beyond. The perfect way to discover the power of crystal gridding.
It includes a beautifully crafted Flower of Life grid board, an Apophyllite Pyramid and a set of high-quality mini crystal tumblestones in Rose Quartz, Botswana Agate and Clear Quartz, complete with a crystal grid guide to help you set your intentions effectively.

The Flower of Life pattern, known for its harmonising properties, amplifies the energy of crystals placed upon it, making it an ideal tool for meditation, manifestation, and spiritual practices.
The Rose Quartz, Botswana Agate and Clear Quartz crystals blend harmoniously in this kit, ensuring that love, emotional balance and amplified energy are always within reach.
Simply place each stone on the Flower of Life grid board to channel their collective energies for a deeply meaningful experience.
What's included in the Love & Harmony Crystal Gridding Kit
- 20cm wooden Flower of Life Crystal Grid Board
- Crystal Gridding basics guide
- 1 x Apophyllite Pyramid Point: Spiritual connection and deep inner calm
- 12 x Rose Quartz: Experience boundless love and emotional balance with this stone of the heart, radiating affection and compassion.
- 12 x Botswana Agate: Invite harmony and strength in your relationships with the energy of this stone, which promotes self-confidence and security.
- 6 x Clear Quartz: Amplify your intentions and infuse your life with positivity and clarity, allowing it to resonate with higher energy levels
This crystal grid, filled with love-infused crystals, makes for a truly thoughtful Christmas gift, bringing joy, harmony, and spiritual healing to the lives of your cherished ones. Invite in the universal energies of love and serenity this festive season.
Browse our Crystal Gridding collection for more crystals to use with your Flower of Life Wooden Crystal Grid Board.
Regular price
Sale price
$45.00 USD
Unit price
per
Sale
Sold out
Product Details

Love & Harmony Crystal Gridding Kit contains -

- 20cm Wooden Flower of Life Crystal Grid Board
- 1 x Apophyllite Pyramid Point
- 6 x clear quartz mini tumbles
- 12 x rose quartz mini tumbles
- 12 x Botswana agate mini tumbles

Crystals intuitively selected, you will receive the same quality as those in the photograph, however please note that as natural products each crystal is unique and will vary
Delivery Info

Items are despatched within 1 - 3 working days.

Royal Mail delivery services:

UK Large Letters - FREE
UK Tracked 48 Parcels - £4.00
UK Tracked 24 Parcels - £5.00
Standard International - Prices start at £12


Free Shipping - available when you spend:


UK - £50+
Europe - £100+
Worldwide - £150+
Australia & New Zealand - £200+


Review our Shipping Policy for full details on rates and shipping times, including International rates
Our Ethics

At Rock + Realm we are fully committed to sustainability, respect for Mother Earth and fairness to people throughout the supply chain.

We use sustainable or reused packaging, support mangrove reforestation and only collaborate with businesses who share our values.
View full details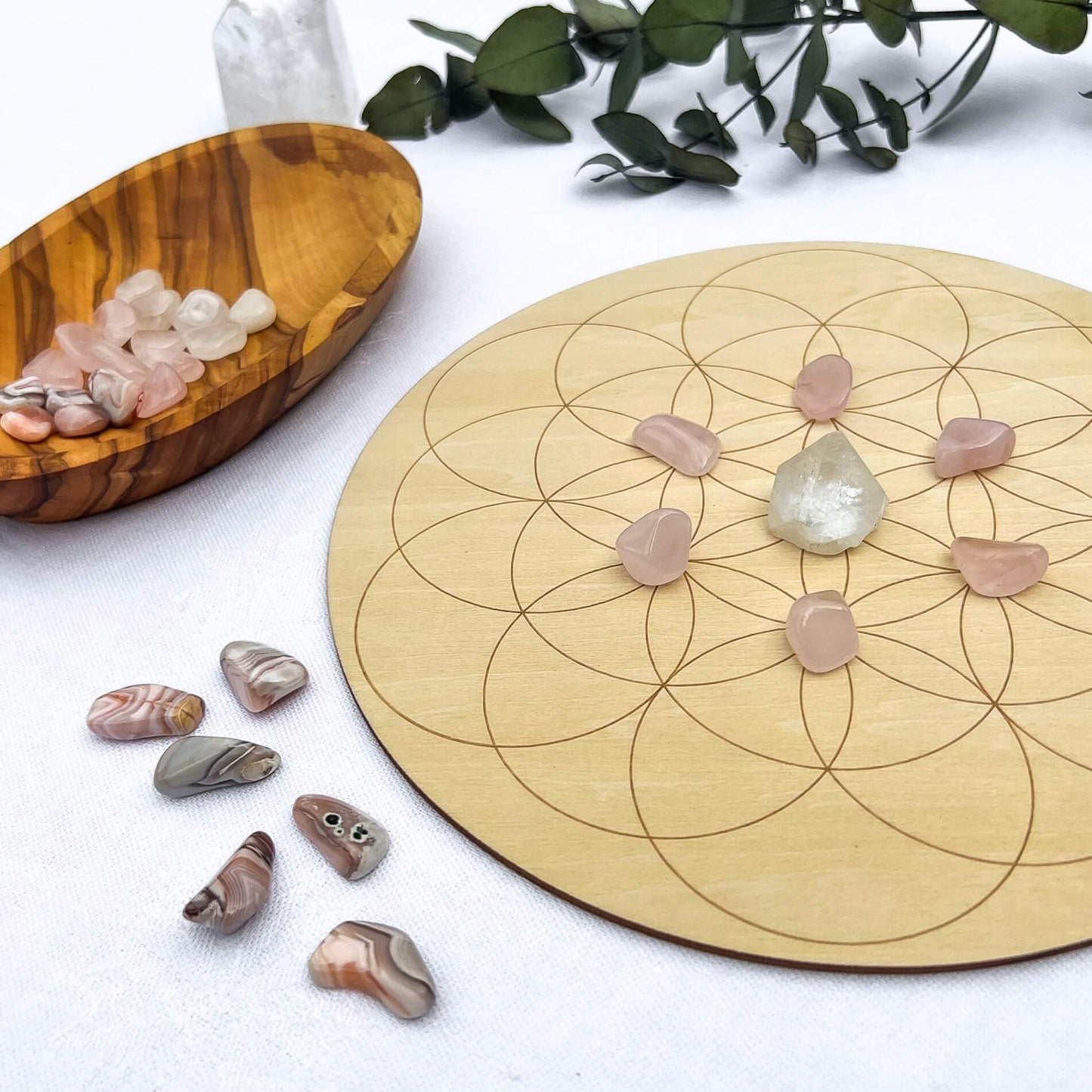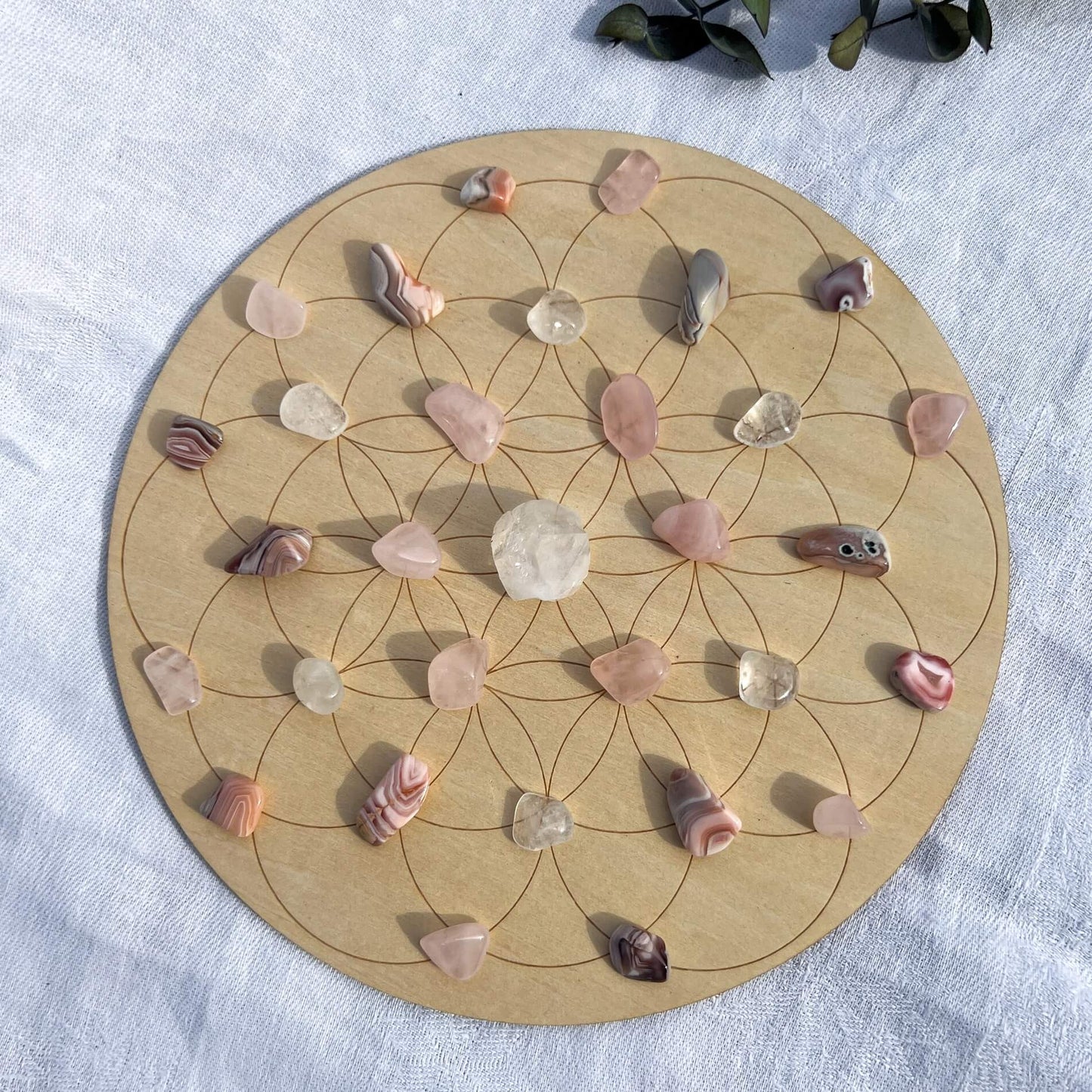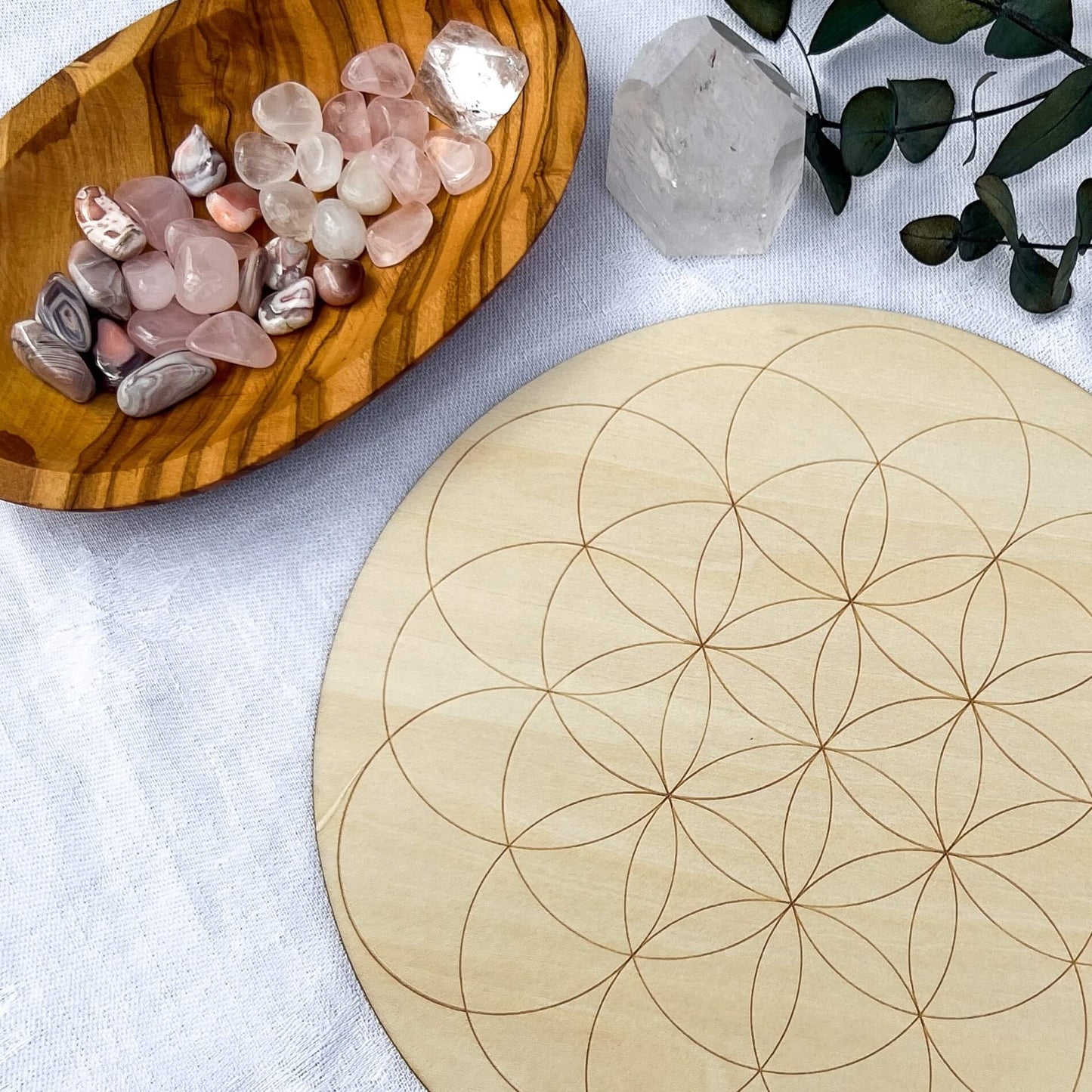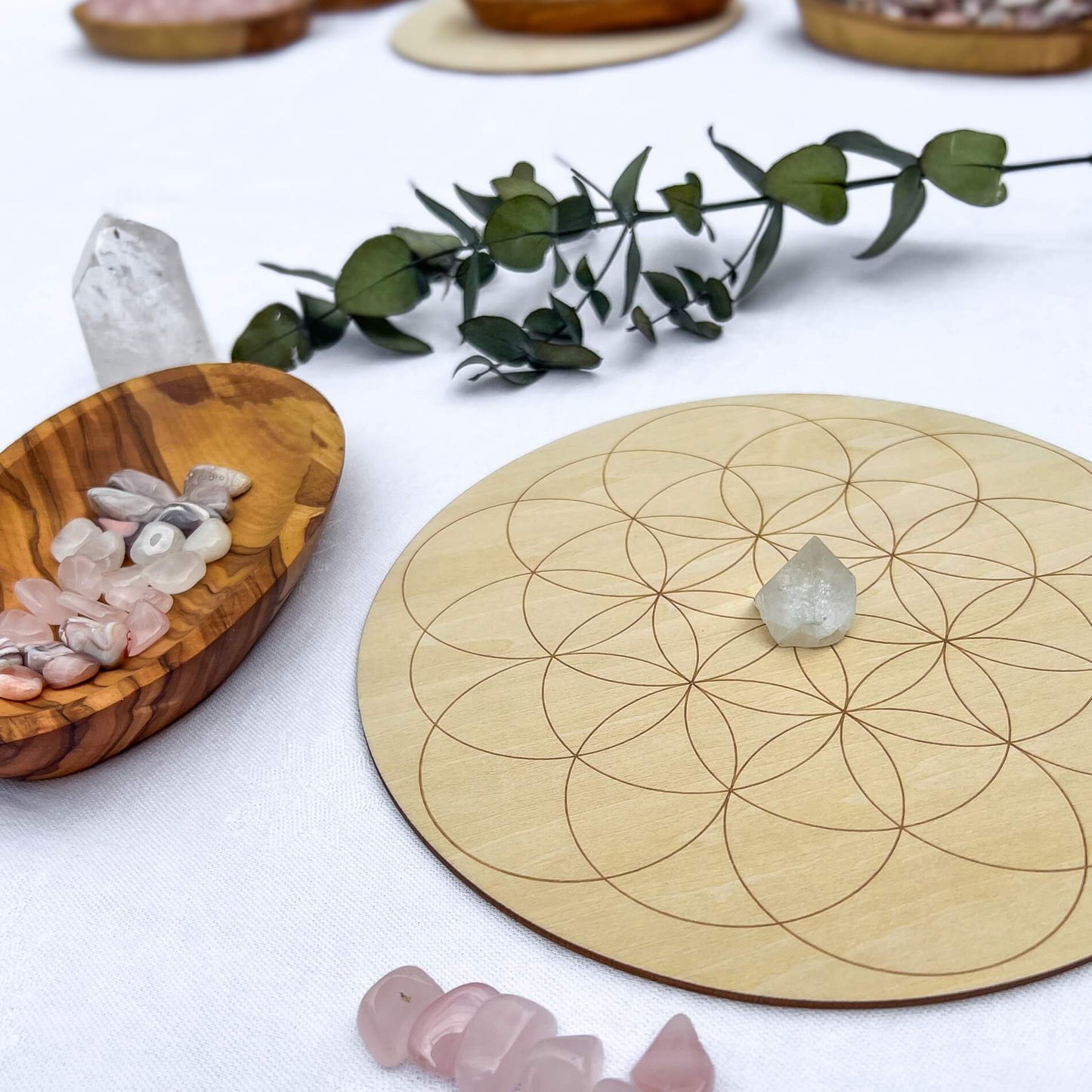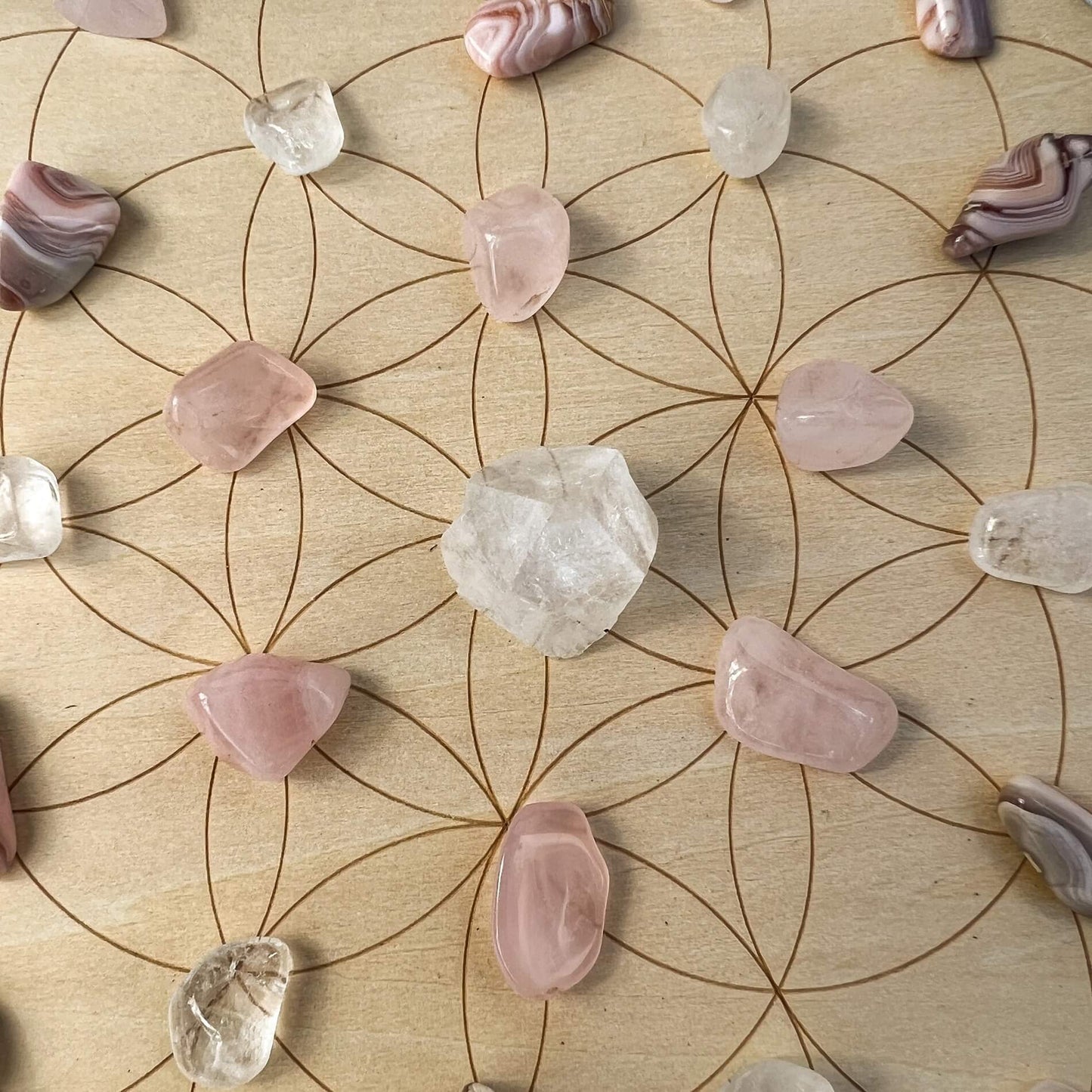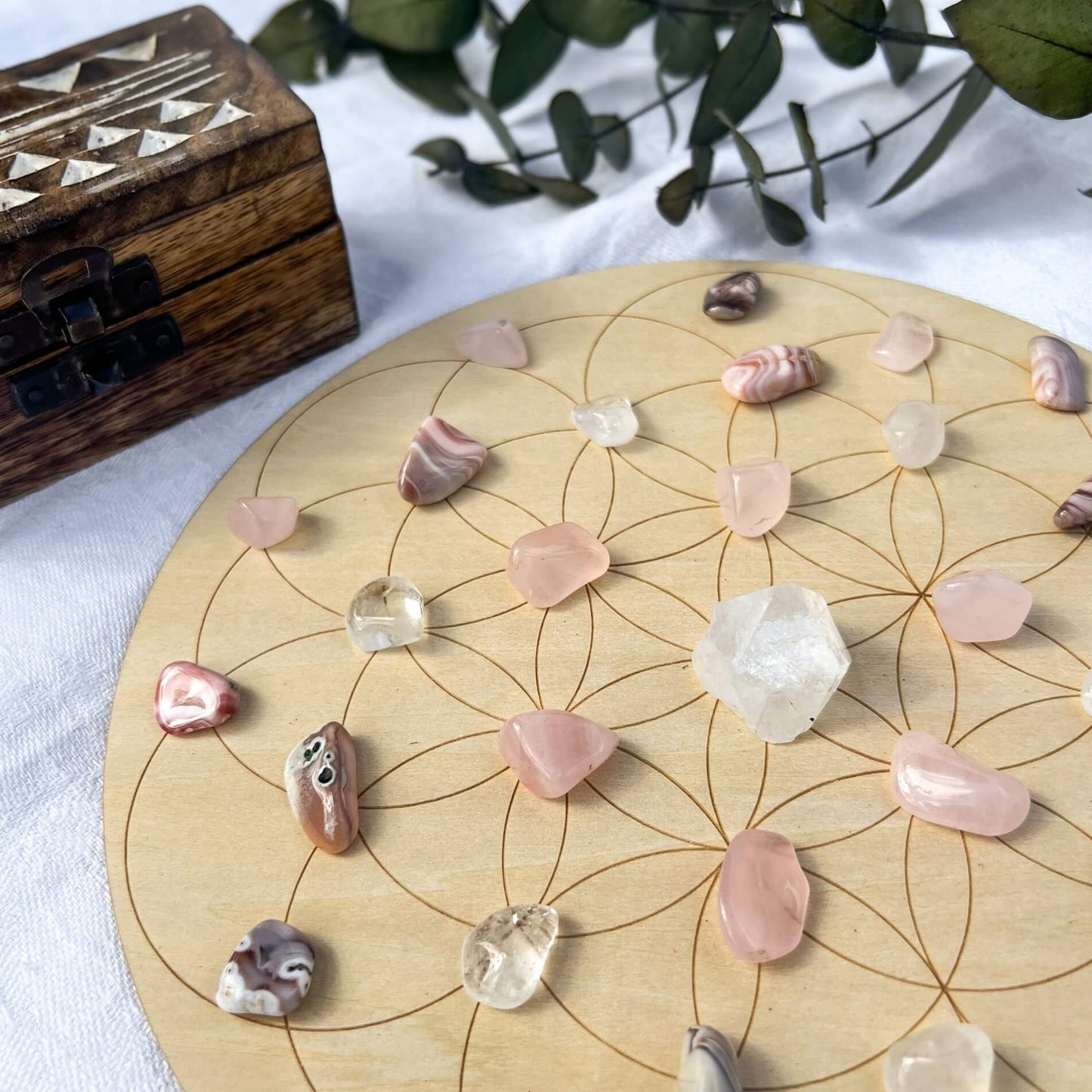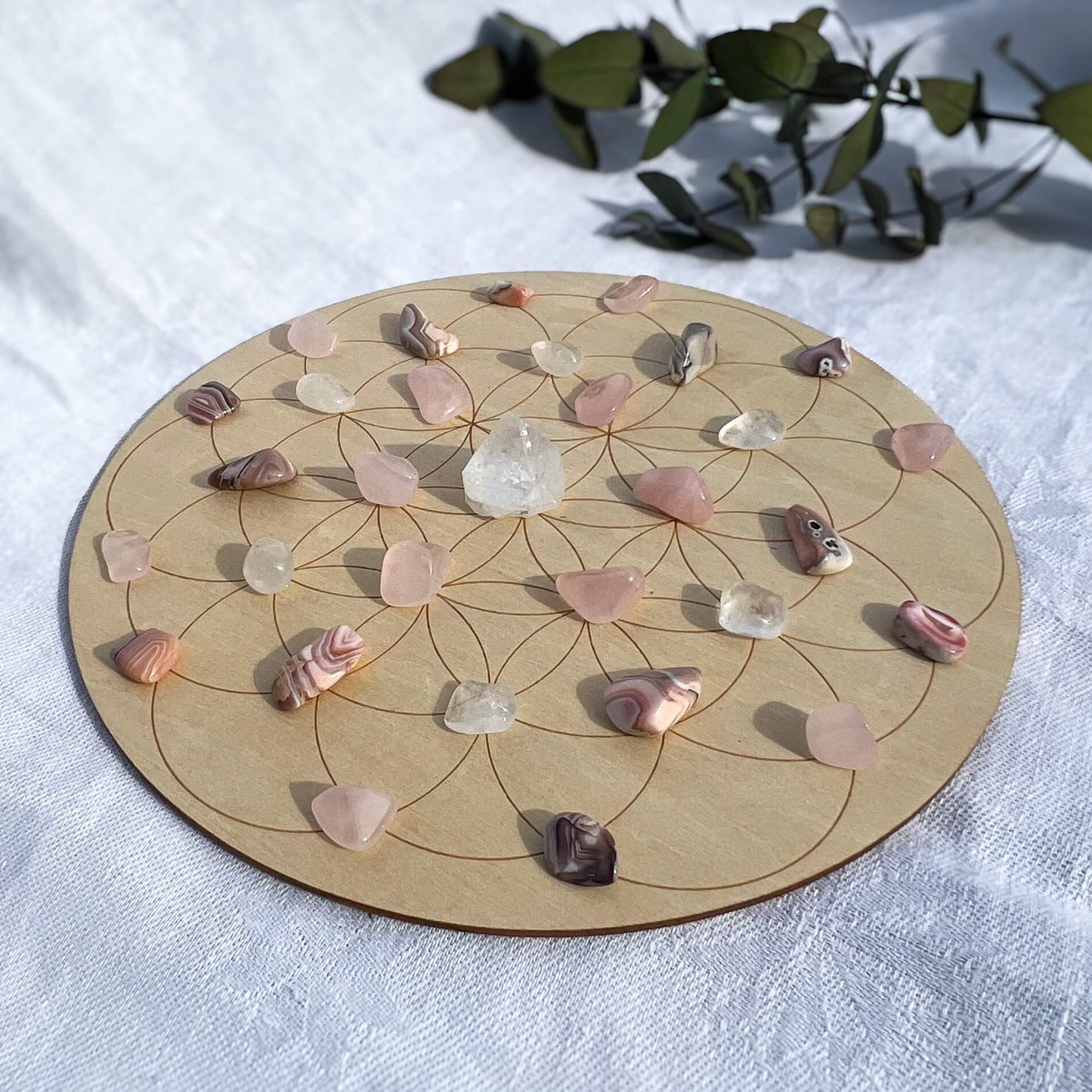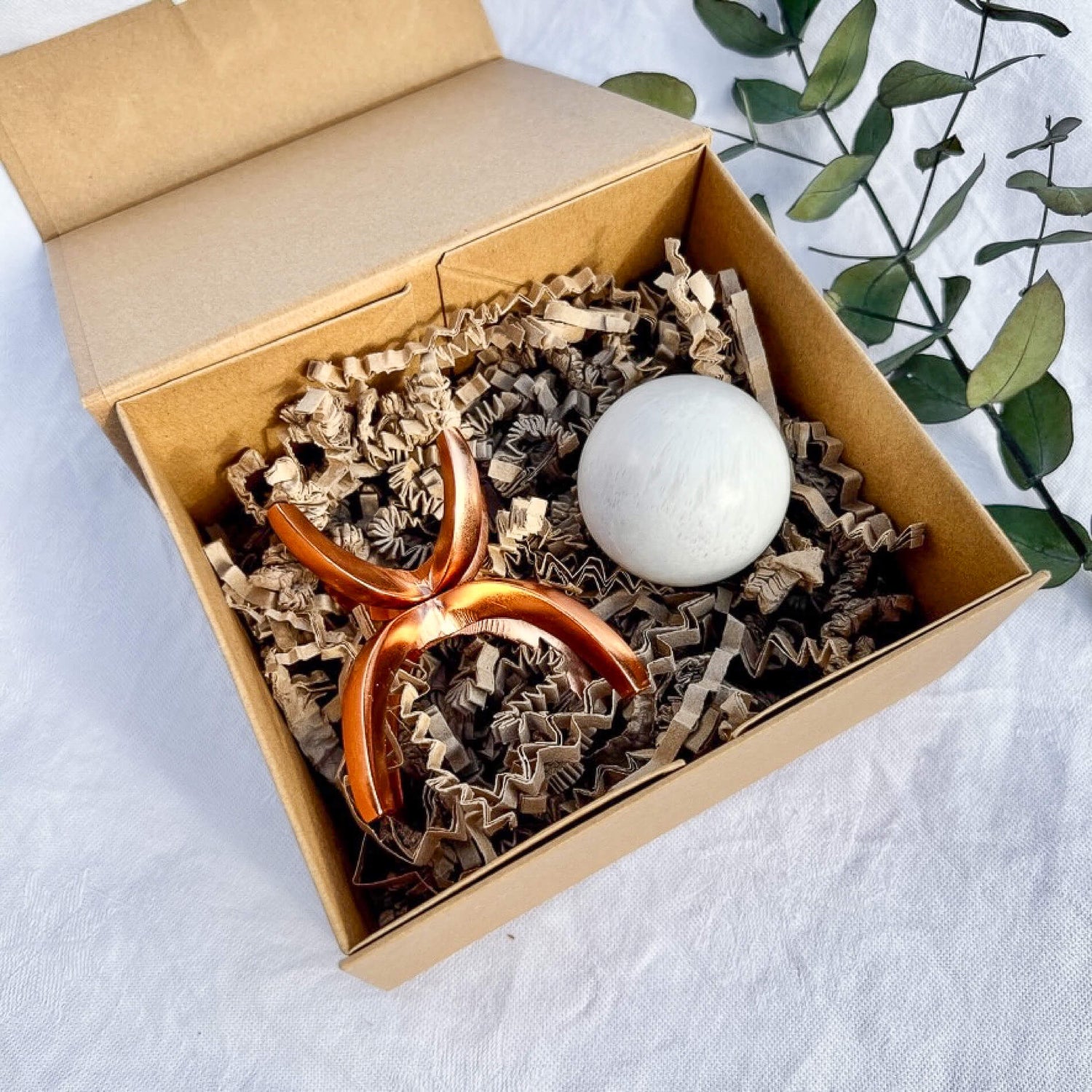 Gift Shopping?
Let us take the stress out of gift giving with our gift services.
We wrap your gifts with the utmost love & care, so whomever receives treasures from Rock + Realm is totally delighted by their gift!
We'll even help you choose the perfect gift or create custom gift boxes.
Learn More