Rocks, Rituals & Remedies to Reawaken Your Soul
Experience pure tranquility with the RETREAT Home Sanctuary Gift Box. Sustainably wrapped in a luxurious grey gift box and tied with a festive ribbon, this oasis of calm includes a selection of rituals and remedies to help you relax and find inner peace.
Our festive Spiritual Wellness Retreat-In-A-Box, includes our favourite selection of rocks, rituals and remedies, all consciously sourced from around the world to help you nurture your spiritual wellbeing with a clear conscience.
RHYTHM Ritual Bath Salts
REST Crystal Aromatherapy Pulse Point Oil
Californian White Sage Bundle
Amethyst Chip Bracelet & cotton pouch
Howlite Crystals for Calm
Selenite Palmstone Crystal
THE COAST Aromatherapy Tea-light candle
How to indulge yourself with the RETREAT Home Sanctuary Gift Box:

RHYTHM Ritual Aromatherapy Bath Salts: Immerse yourself in soothing and purifying Himalayan and Epsom Salts, infused with a mood balancing blend of Geranium, Clary Sage and Sweet Orange essential oils decorated with delicate Jasmine flowers. These healing bath salts provide support during cyclical transitions, helping you find emotional balance and renewal.
REST Crystal Aromatherapy Pulse Point Oil: Allow the mellow energy of our crystal-infused aromatherapy oil to remind you to pause, inhale deeply and let go of the day's stress. REST Pulse Point Oil is a soothing blend of lavender, chamomile and neroli pure essential oils, infused with Dream Amethyst and Rainbow Moonstone crystals.
Californian White Sage Bundle: Clear the energy around you with the purifying power of Californian Sage smoke. As the fragrant smoke spirals, you'll feel the weight of negativity lift, leaving your space refreshed and your mind at ease. 
Amethyst Chip Bracelet: The calming properties of Amethyst help this everyday bracelet bring a sense of quiet to your mind and body. Perfect for beginners, it's a great way to bring balance and protection into your life.
Crystals for Calm: Experience tranquility with Howlite crystals, bringing you peace and relaxation with every use. Feel the stress melt away with every inhale and exhale as you let Howlite bring you closer to inner harmony.
Selenite Palm Stone: Elevate your meditation practice with the chakra balancing energy of Selenite. Its serene uplifting vibration enhances your connection to the higher self, facilitating a deep and peaceful meditative state.
COAST Citrus Scented Tealight Candle: Light the way to your personal retreat with the uplifting scent of citrus. As the tealight flickers, feel the space around you fill with positivity and relaxation. A blend of Coastal Pine, Lemongrass, Wild Orange, Rosemary and Amyris essential oils in Soy Wax.
The RETREAT Home Sanctuary Gift Box is more than a collection of wellbeing gifts; it's an invitation to nurture your inner calm and cultivate a sanctuary of spiritual wellbeing at home.
Whether you're gifting it to a loved one or initiating a new self care ritual, this box is your path to a peaceful haven. Create an oasis of calm, rediscover inner balance and reawaken your soul.
This festive season, give the gift of serenity to someone special or treat yourself to a well-deserved wellbeing retreat.
Regular price
Sale price
$65.00 USD
Unit price
per
Sale
Sold out
Product Details

RETREAT Wellbeing Gift Box:

- A5 Luxury Grey Gift Box with eco-friendly filler & ribbon

- 350g RHYTHM Ritual Bath Salts: Himalayan & Epsom Salt, Geramium, Clary Sage & Sweet Orange Essential Oils, Dried Jasmine Flowers

- 10ml REST Crystal Aromatherapy Pulse Point Oil with Amethyst Rollerball: Lavender, Camomile & Neroli Pure Essential Oils Blended in a Vitamin E Carrier Oil, amethyst & moonstone chips

- Californian White Sage Bundle - 4" long & will last for 3 - 6 uses

- Amethyst Chip Bracelet & cotton pouch

- Crystals for Calm - 20g mini Howlite tumblestones

- Selenite Palmstone Crystal: Approximate size - 6 - 7 cm

- THE COAST Aromatherapy Tea-light candle: A blend of Coastal Pine, Lemongrass, Wild Orange, Rosemary and Amyris
Product Care

Selenite Crystal Care - Please don't get this crystal wet as it will dissolve. Selenite is a very soft crystal, so care should be taken to avoid marking or damaging it.


Delivery Info

Items are despatched within 1 - 3 working days.

Royal Mail delivery services:

UK Large Letters - FREE
UK Tracked 48 Parcels - £4.00
UK Tracked 24 Parcels - £5.00
Standard International - Prices start at £12


Free Shipping - available when you spend:


UK - £50+
Europe - £100+
Worldwide - £150+
Australia & New Zealand - £200+


Review our Shipping Policy for full details on rates and shipping times, including International rates
Our Ethics

At Rock + Realm we are fully committed to sustainability, respect for Mother Earth and fairness to people throughout the supply chain.

We use sustainable or reused packaging, support mangrove reforestation and only collaborate with businesses who share our values.
View full details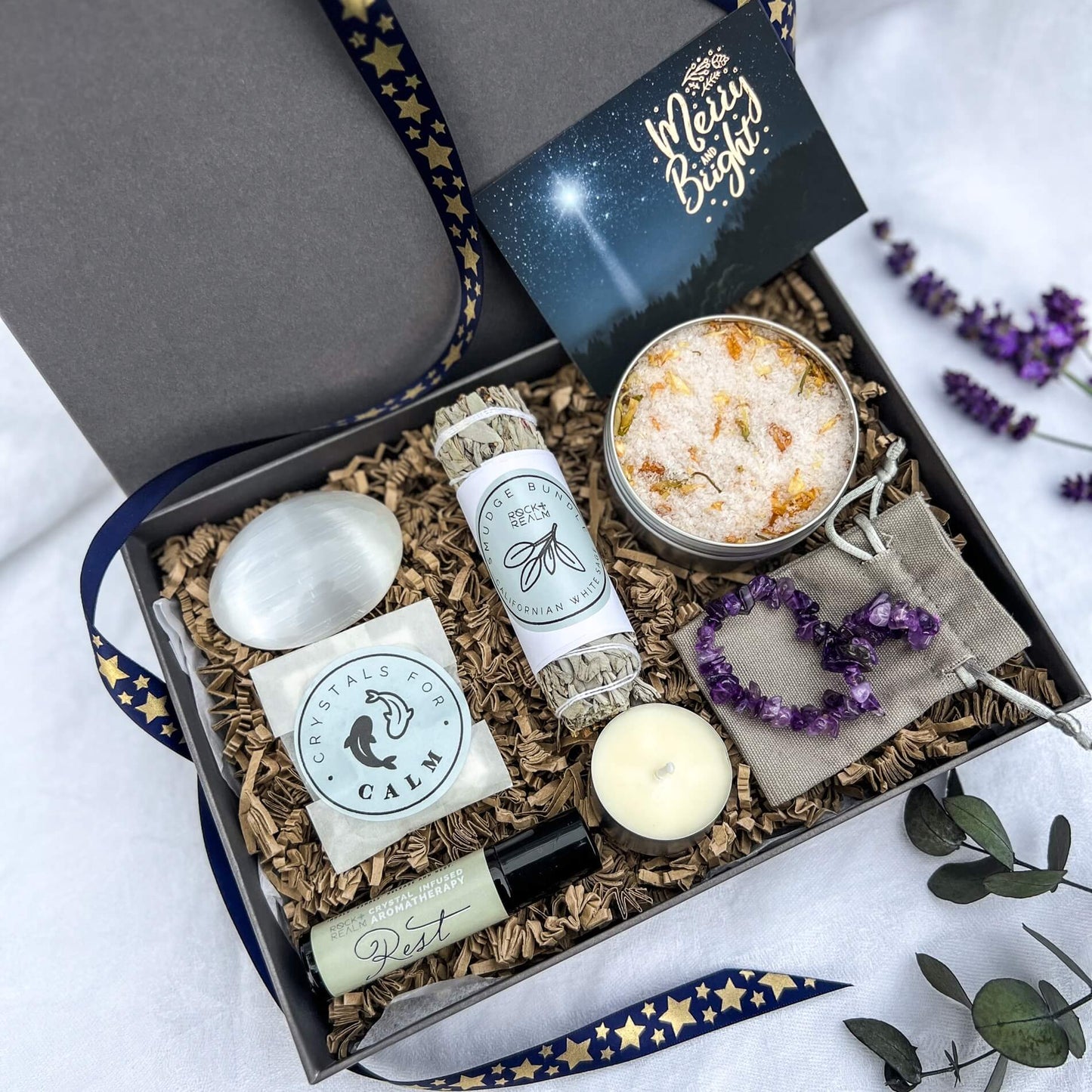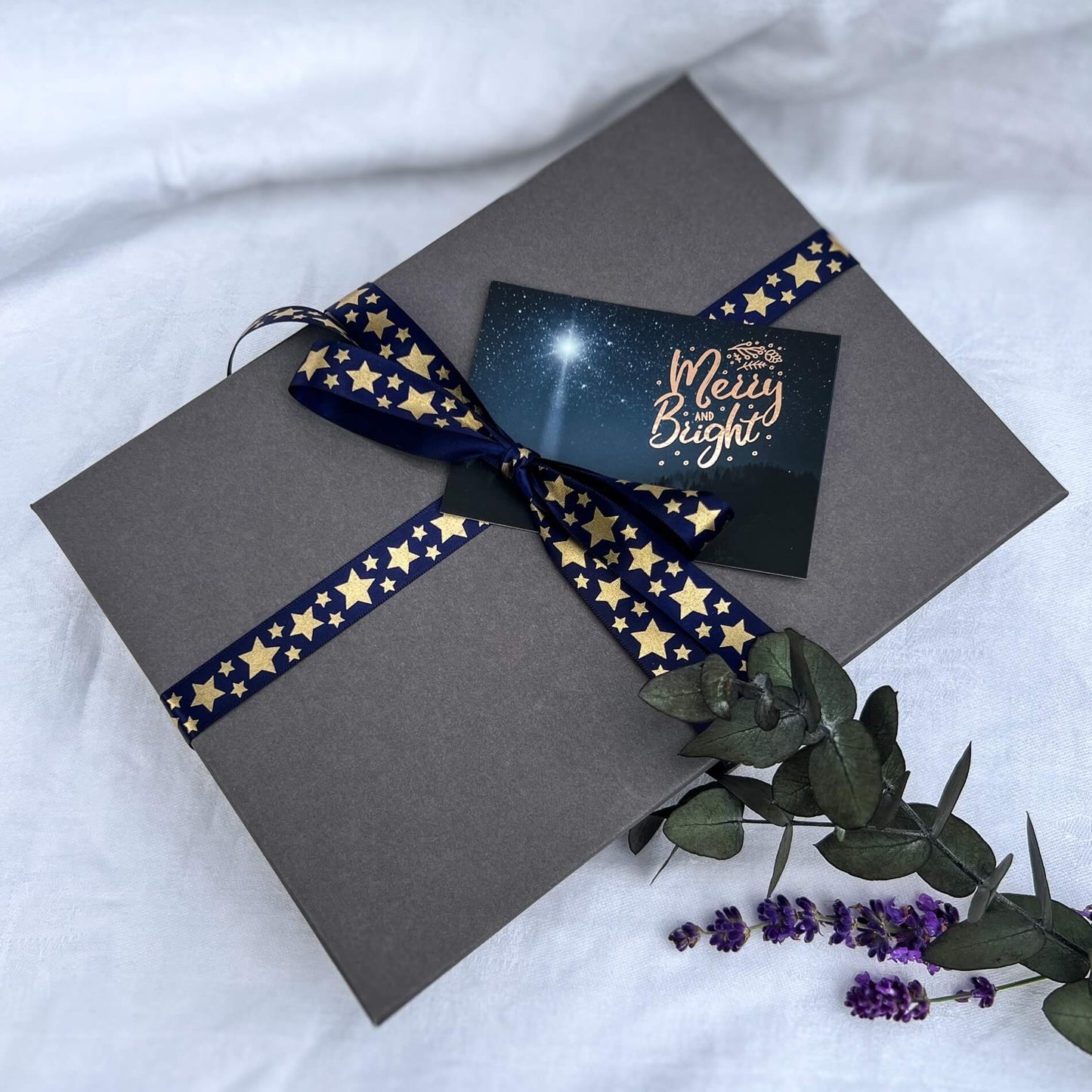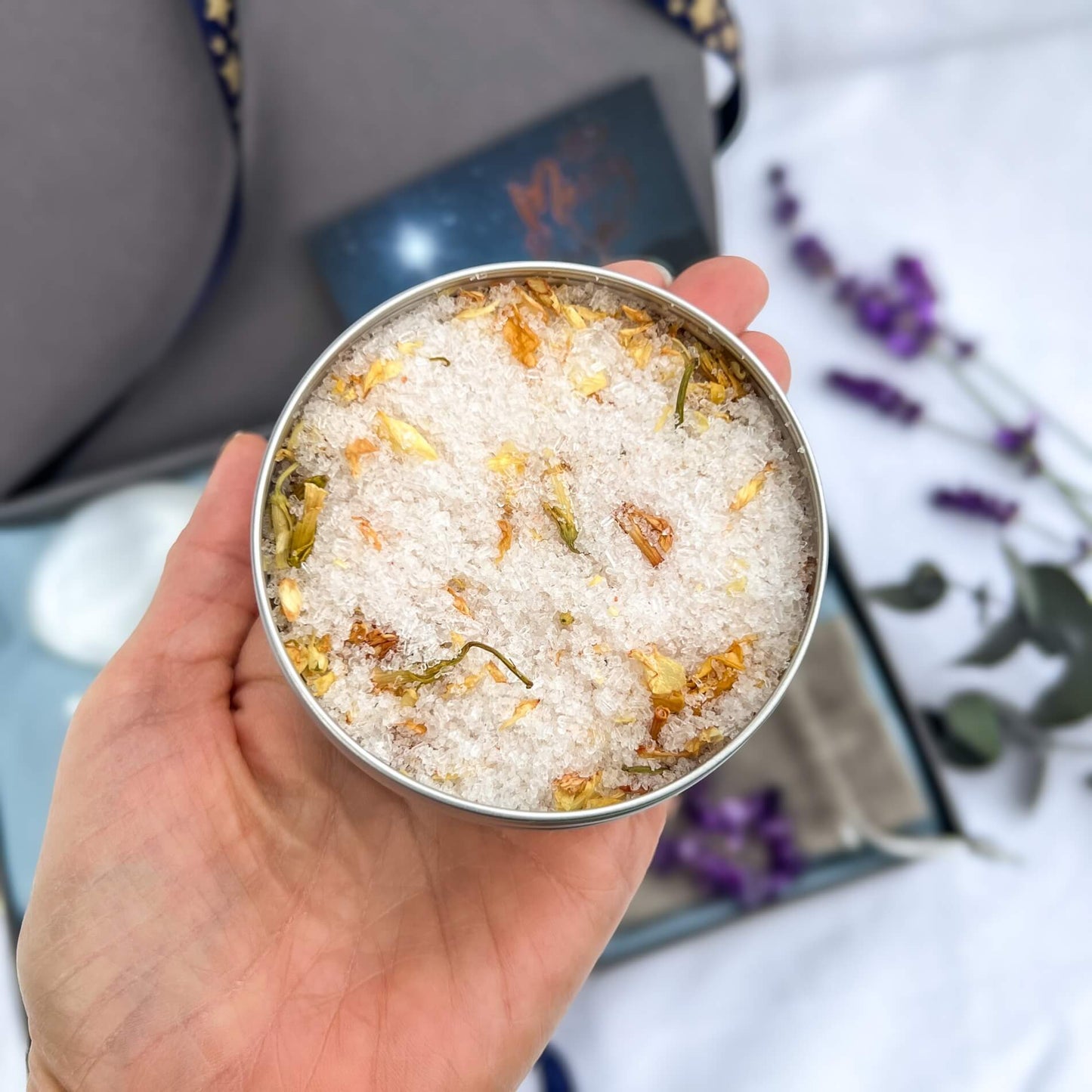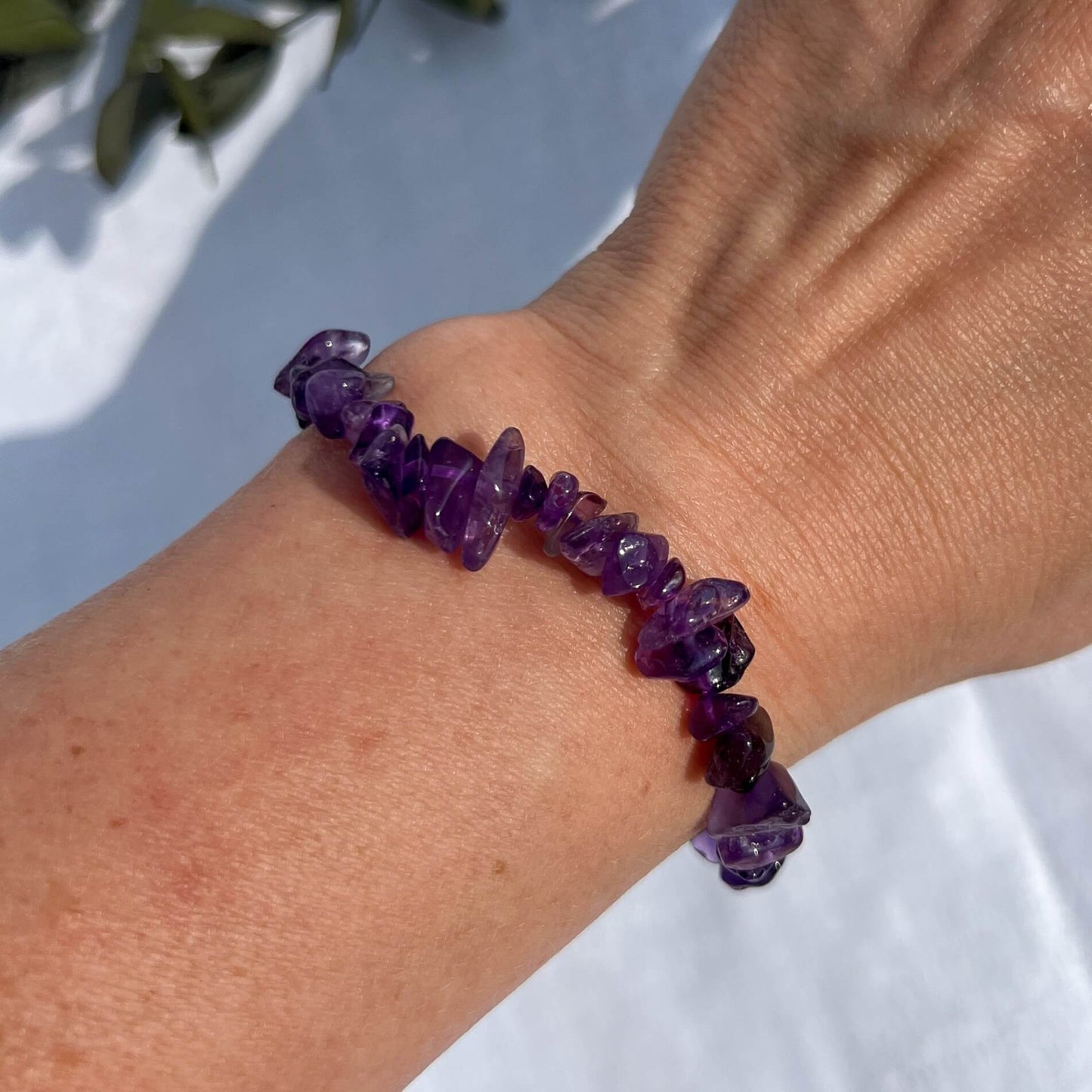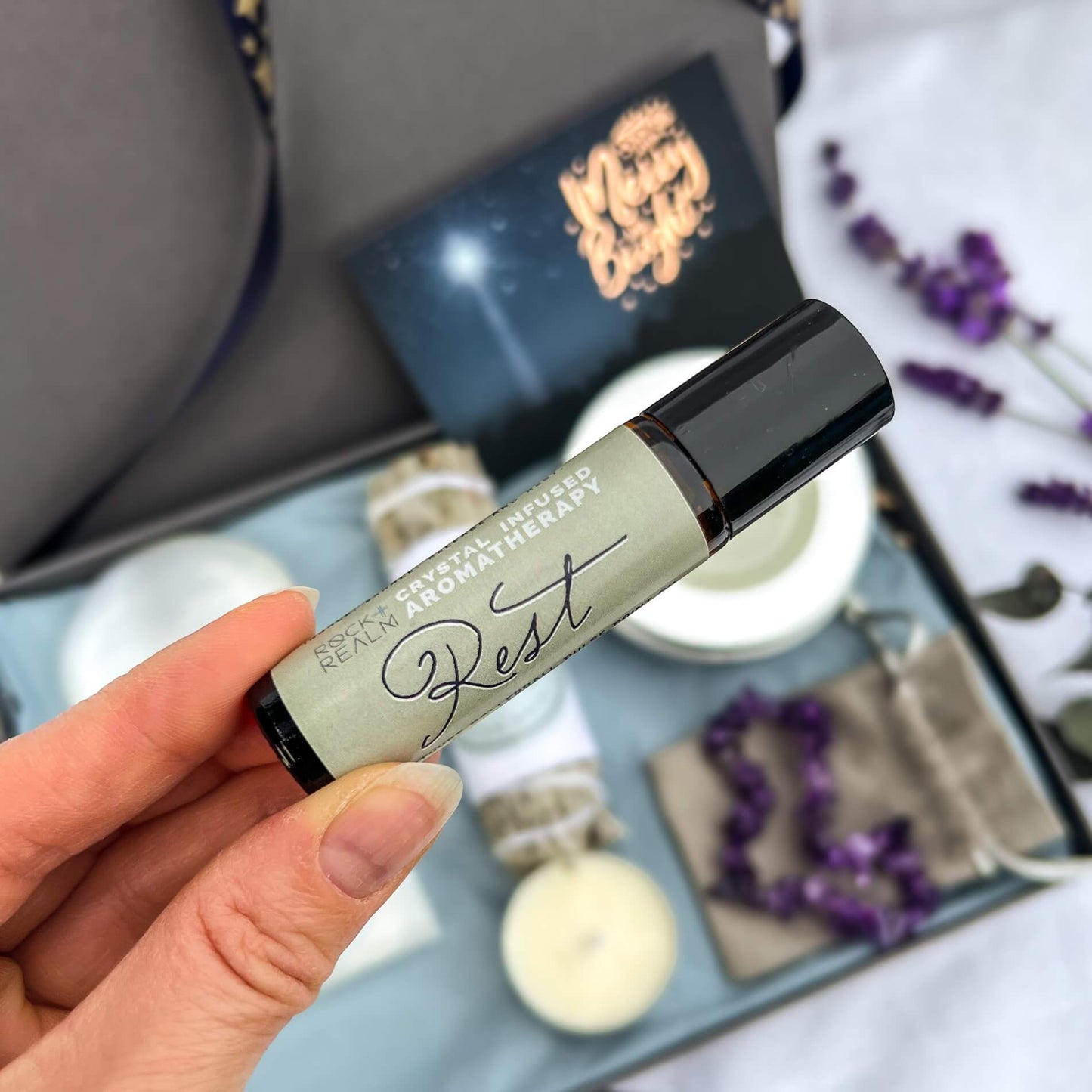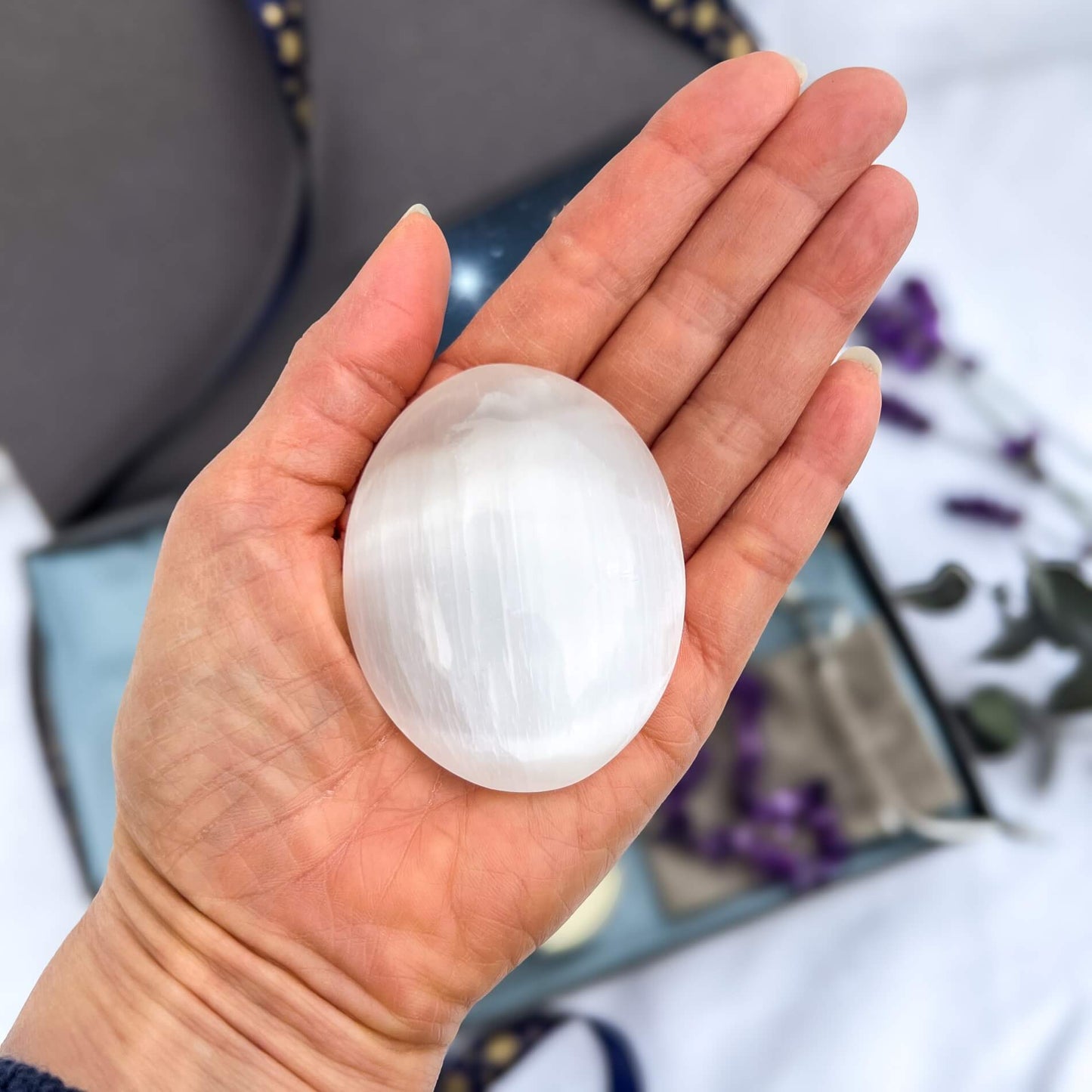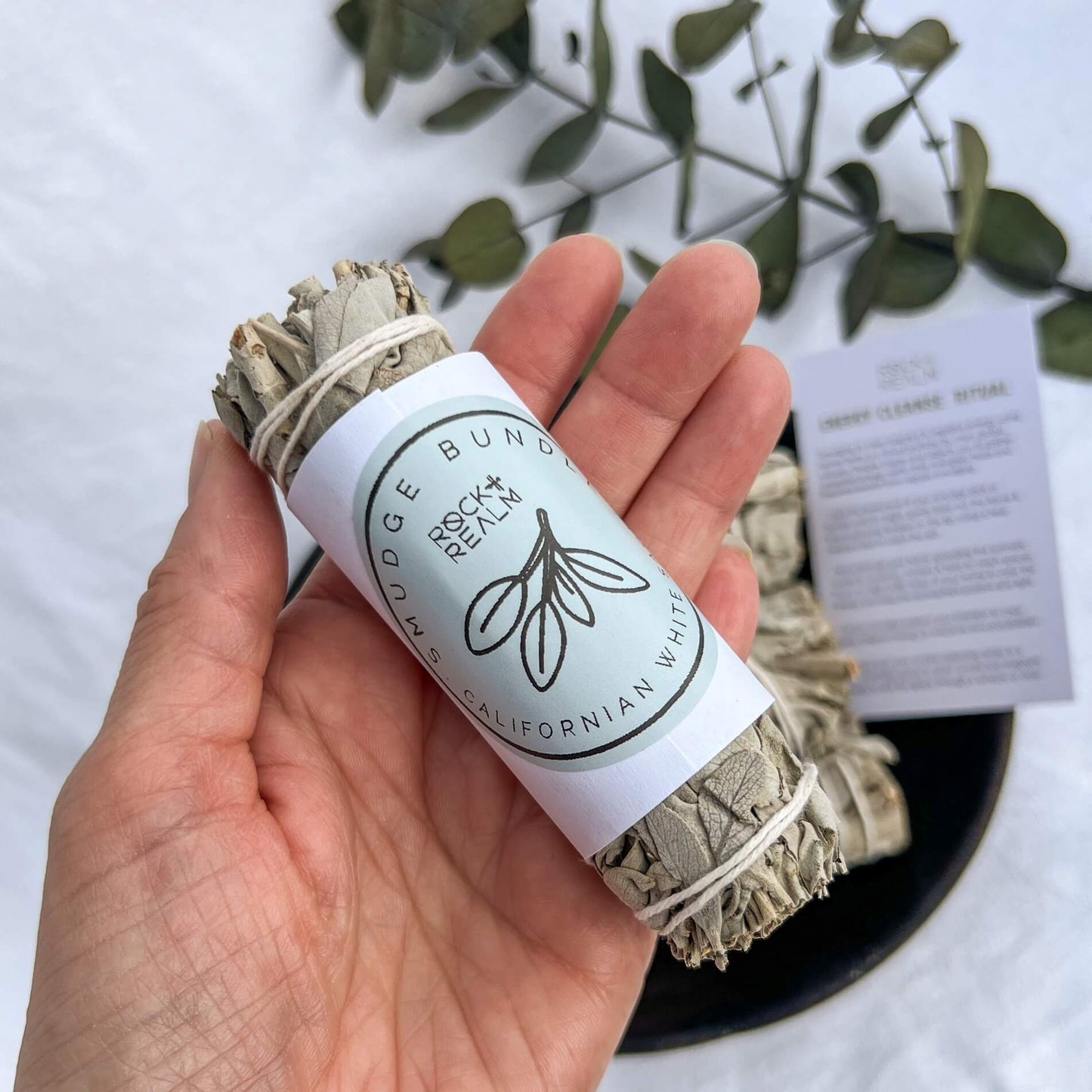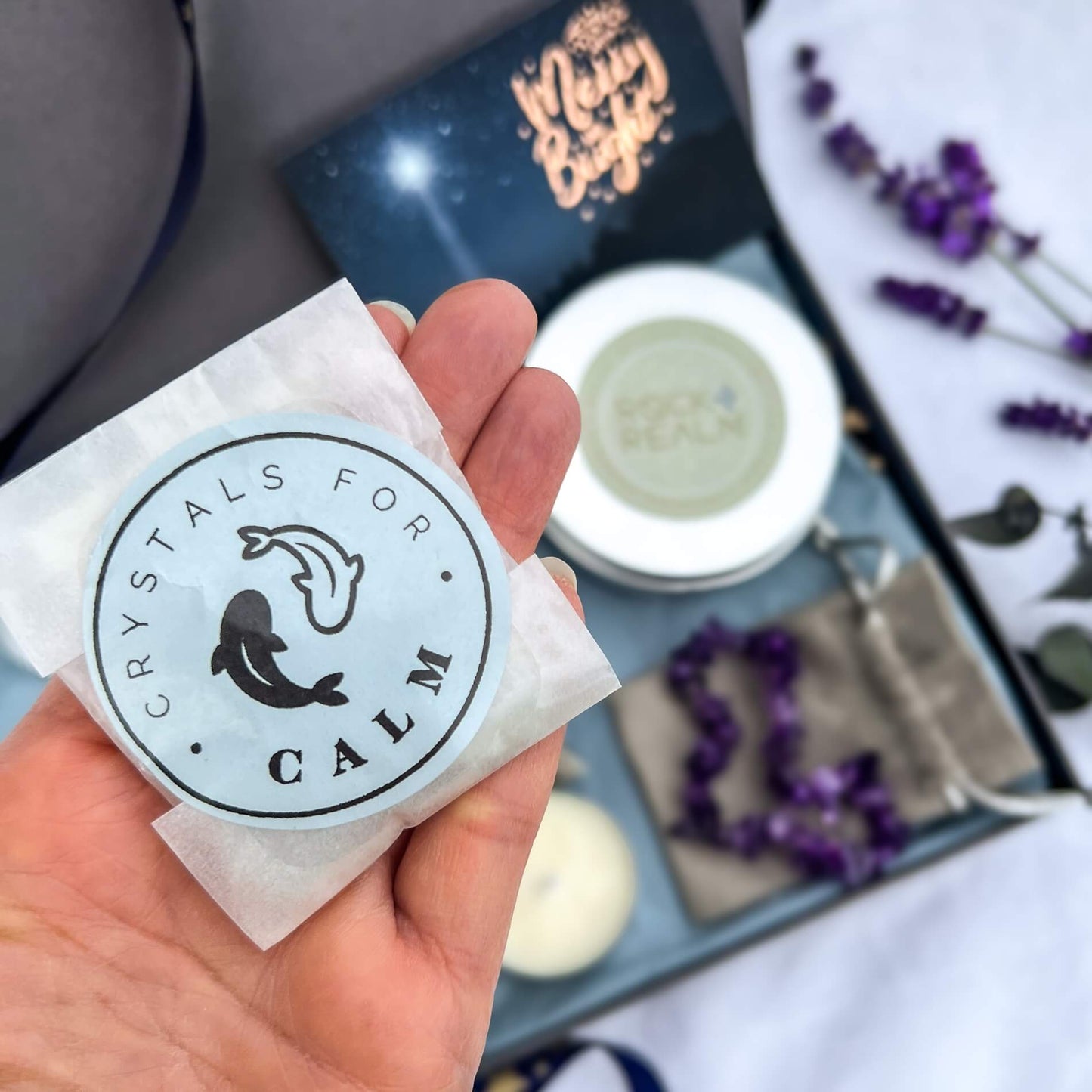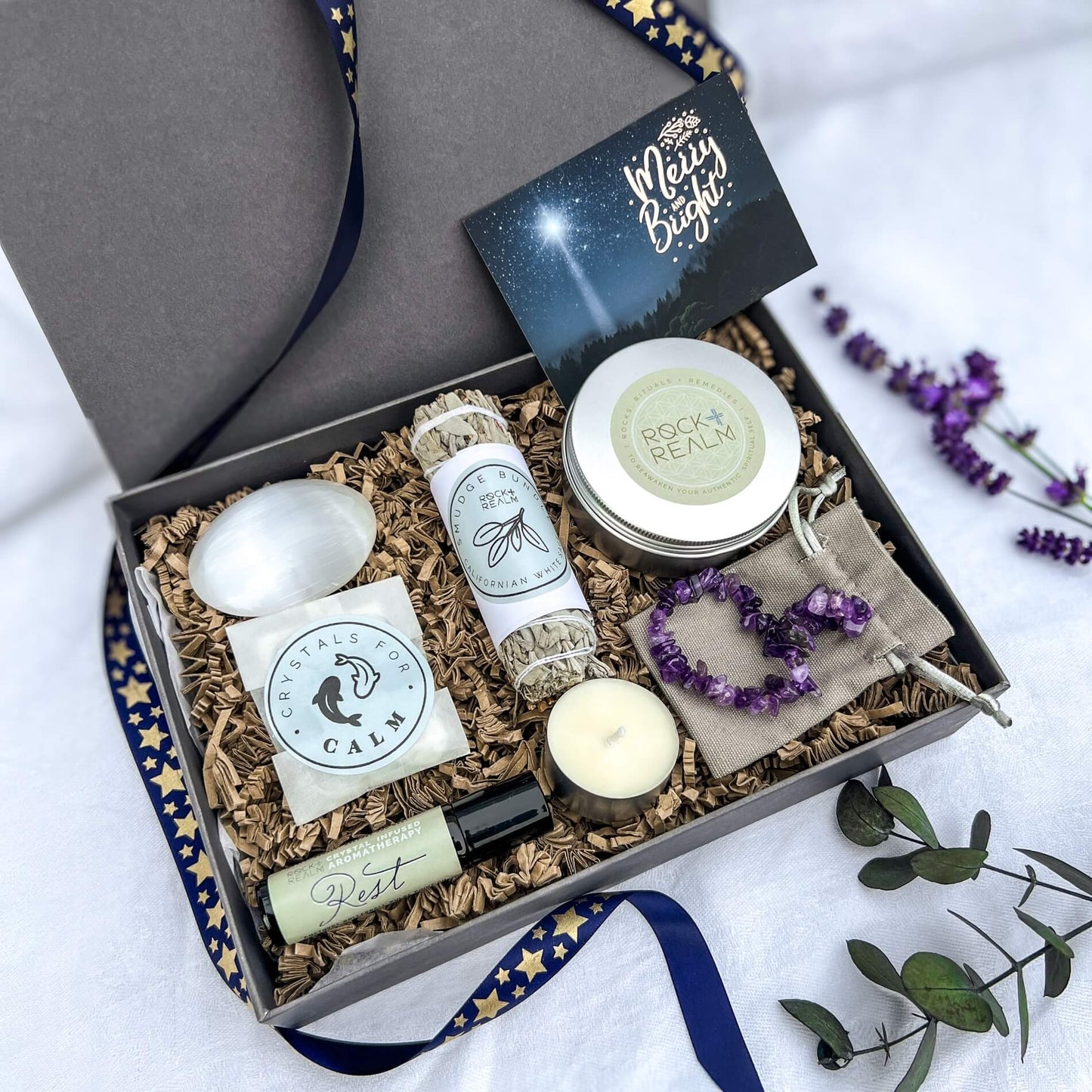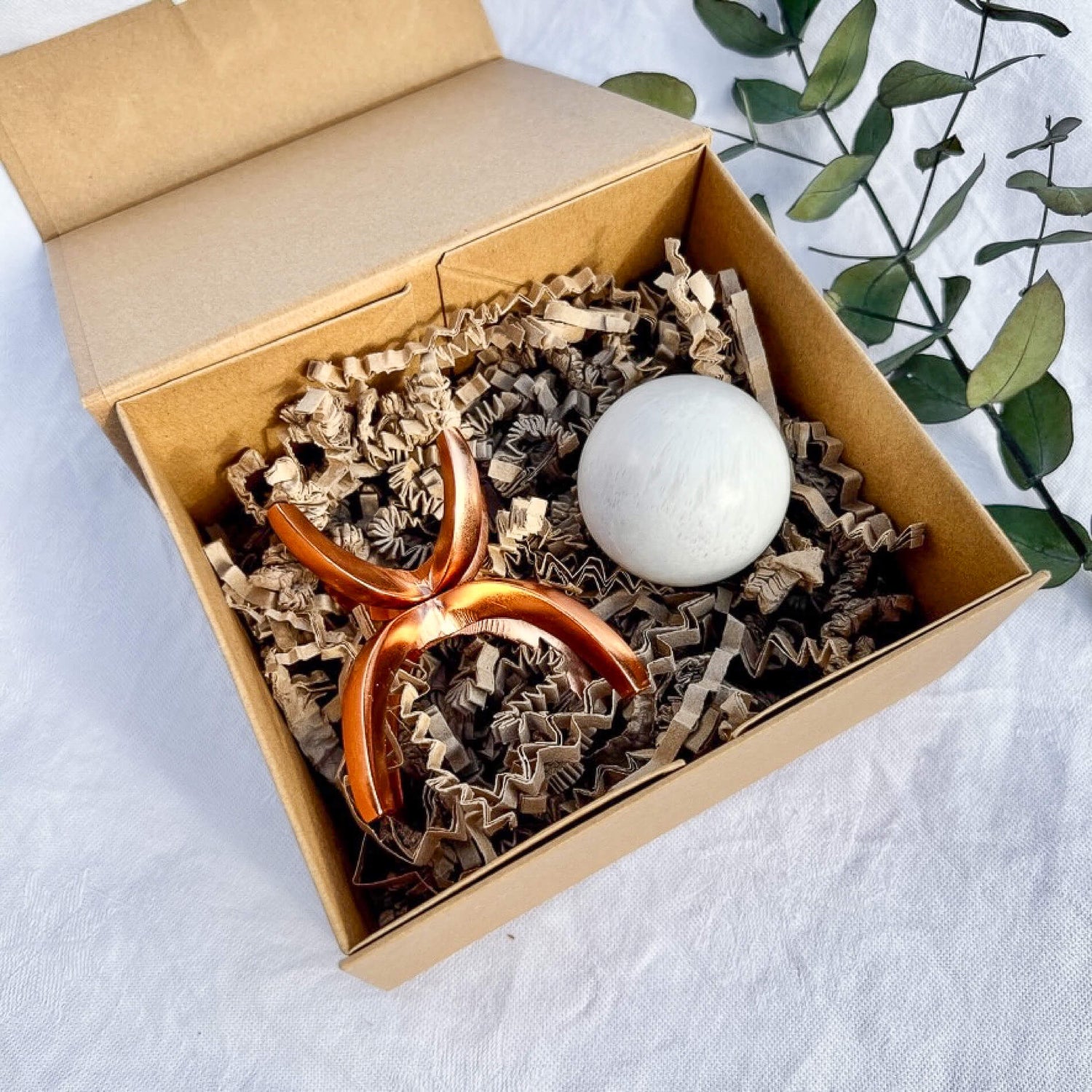 Gift Shopping?
Let us take the stress out of gift giving with our gift services.
We wrap your gifts with the utmost love & care, so whomever receives treasures from Rock + Realm is totally delighted by their gift!
We'll even help you choose the perfect gift or create custom gift boxes.
Learn More